Grandes noticias para los fanáticos de "Rick and Morty", dado que la exitosa serie de animación llegará con nuevos episodios en el marco de su temporada 6. Si bien el anuncio tenía en espera a la audiencia, finalmente se confirmó la fecha de estreno del nuevo ciclo.
Y es que tras cinco entregas anteriores, las alocadas aventuras del científico y su nieto no pueden dejar de continuar y así lo ha dejado claro su firma creadora, Adult Swim.
¿Cuándo se estrena la temporada 6 de "Rick and Morty"?
Recientemente la cuenta oficial de "Rick and Morty" en Twitter lanzó la inesperada noticia para todos los seguidores, dando cuenta que la temporada 6 llegará el próximo 4 de septiembre
¿Dónde ver online la temporada 6 de "Rick and Morty"?
Si bien las primeras temporadas de "Rick and Morty" se encontraban en el servicio de Netflix, prontamente el título será removido de dicho catálogo.
A eso se suma que desde la temporada 1 a la 5 figuran en la plataforma de HBO Max, por lo que si bien no hay información oficial anunciada, todo apunta a que esta aplicación recibirá la nueva entrega.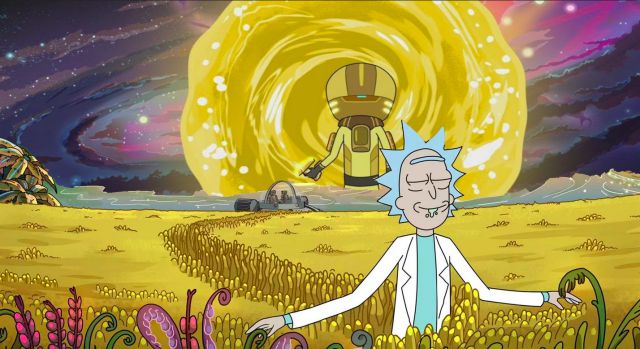 El anime de Rick y Morty
Hace unos meses también se hizo oficial que Adult Swim había encargado un anime de Rick y Morty de Takashi Sano, el director de Tower of God. Se trataría de un spin-off de 10 episodios para el que Sano tendría total libertad creativa, pues el autor se ganó la confianza del canal tras el éxito de Rick y Morty vs Genocider (2020) y Summer meets God (Rick meets Evil) (2021), dos cortometrajes previos que hizo a modo de colaboración especial y que suman más de 10 millones de visualizaciones en las plataformas de la compañía.
Pero además del anime, recordemos que Rick y Morty fue renovada en 2018 para la emisión de un mínimo de 7 temporadas y 70 capítulos, así que más allá de la sexta temporada y del experimento de Sano, todavía quedan unas cuantas aventuras galácticas. Sin un mísero tráiler que echarnos a la boca, de lo que no cabe duda es de que la familia Smith volverá a sorprendernos en septiembre, aunque… ¿alguien ponía en duda eso? Show me what you got.